Persistently leading consumer satisfaction toward WishVision Eye Center
All medical staff at WishVision Eye Center have received strict and persistent educational training. We keep close tabs on laser refractive eye surgery and concentrate on all details, securing the postoperative safety and health for your eyes.
Numerous affirmations on our reputation and services from clients have been accumulated since our practice starts; the overall service satisfaction to consultation for laser eye surgery achieves as high as 99.8%.
Consultation satisfaction
Postoperative satisfaction
Consultant Enya |Reputation
Client, Huang|gave 5-star praise for Consultation Experience★★★★★
I always remember the doctor declared that I could not wear contact lenses any more after I experienced keratitis. For a working mom who rides a motorcycle, likes to wear sunglasses and has to raise children, what a painful matter to wear glasses all day long, so I begin to search the feasibility for laser refractive eye surgery. Luckly, one of my close colleges received laser eye surgery early when WishVision just started their practice. Even already one year after the operation, she still highly recommended me to try it. After evaluation for all laser operations available in the market, I decided to appoint first a consultation on the zero-corneal contact, low-risk SMART TransPRK. On the day of consultation, the charming and professional consultant Enya arranged a series of tests with precision instruments for me. Complicated and detailed measurements performed by more than 20 instruments, generating more accurate data of my eyesight and eyeball parameters. Fortunately, test data was all very good after the procedures taking about 2 or 3 hours. Upon confirming by Dr. Liao's diagnosis, my eyes were no any other problems, the operation date was scheduled at once! Last year, my husband and children accompanied me from Hsinchu to Taipei on February 28, and all medical staff at the Eye Center were very patient and courteous. After completion of the operation, they provided a postoperative pack for home care, and I regularly used eye drops every day following instruction. Postoperative recovery on eyesight was varies individually, depending on personal physical constitution. I personally experienced relatively slower recovery, achieving a eyesight of 0.8 until the third week of the operation; the best evaluated value of 1.0 was achieved until the fourth week. It's been more than a year, I feel really comfortable and easy without any glasses. I have bought more than 3 pairs of sunglasses because I love sunglasses very much. I don't have to worry about the glasses dripping wet when sweating or in rainy days any more, not even my 3-year-old kid always play with my glasses. I've personally recommended more than 5 friends to take evaluations at WishVision, and 3 of them have already received the eyesight correction so far. Even with the inconvenient transportation between
Consultant Vanessa |Reputation
Client, Hsiao|gave 5-star praise for Consultation Experience★★★★★
I went for the one-year postoperative follow-up revisit last month, and my eyesight was maintained at 1.0. Dr. Liao provided care suggestions for my problem with the mild eye dryness. From preoperative evaluation, operative process to postoperative follow-up, WishVision always managed things with the strictest and most serious manners. Examinations at postoperative revisits also enabled me to fully understand the recovery status, making me feel secure. Honestly recommend you all. Finally, I also thank the consultant Vanessa for her professionalism and the company.
Client, Chen|gave 5-star praise for Consultation Experience★★★★★
With the professional, courteous and careful exam procedures, VIP-class environment, and the comprehensive eye health check, different from renowned hospitals or eye clinics, they provide professional and full-range preoperative exams, clear the previous confusion of myopia laser! The overall exclusive service after preoperative surgery is really great! Eyes are the windows of the soul. Looking for healthy way to recover your eyesight, come to WishVision! Remember to find consultant Vanessa, professional and patient explanation.
Client, Huang|gave 5-star praise for Consultation Experience★★★★★
It's been two years after the surgery, and I experience good vision without any sequelae such as eye dryness so far, feeling much comfortable with my eyes. The instruments in the Eye Center are all pretty new and advanced with many types of functions too, allowing careful evaluations and tests. The doctor is very cautious and professional, and he would not reluctantly agree to conduct the operation if it is not suitable, which gives me faith. The consultant Vanessa is very patient and carefully performed various tests, making me feel secure.
Consultant Dory |Reputation
Client, Ho|gave 5-star praise for Consultation Experience★★★★★
Dory was the dedicated consultant assigned for me at the first consultation, but she was a half-hour late due to the other customer service. I found that she seriously managed each case without making excuses, which left me a very good impression. She explained very clearly about the laser operations available in the field, preoperative and postoperative information, as well as various possible conditions. Moreover, during the test process, she was also very gentle and careful, clearly explains what test is taking and what numbers are normal or abnormal, which made me secure. The whole procedures took about 2 or 3 hours; besides instrumental tests, it took roughly 1 hour for explanation, in which no any impatience appeared during entire process! I did not sense commercialized promotion. I've visited two other eye clinics for evaluation of laser eye surgery, but I immediately scheduled for operation there at WishVision! I am much expecting to see the outcome of the laser eye surgery…
Client, Wu|gave 5-star praise for Consultation Experience★★★★★
I chose WishVision because SMART TransPRK/SmartPulse is presently the safest laser eye surgery with the least sequelae. The surgery was performed very quickly without any painful sensation. After the operation, I was surprised at the amazing technology a good while. Dory was the dedicated consultant assigned for me, and she's very tender and courteous, clearly and accurately advised me each test and any possible consequence in advance, which made me secure. The postoperative medicine box was also clearly labelled with indications and usage; they prepared a homecare package too. Anyway, I calmly experienced each procedure from consultation, testing, operation until completion of the surgery because Dory always informed and explained for me, entirely feeling pretty comfortable and heart-warming. It's been one and half month after the surgery, and I am very satisfied.
Consultant Elva|Reputation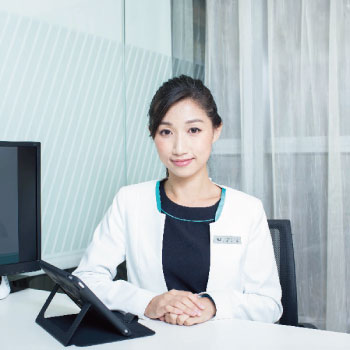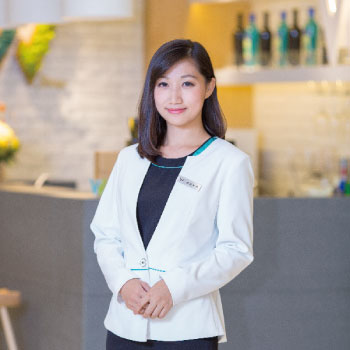 Client, Liu|gave 5-star praise for Consultation Experience★★★★★
It was exactly one year after the surgery till last month. Elva was the dedicated consultant for me. I remember at that time, I carefully completed my on-line reservation. My first visit to the clinic with nervousness, I received consultation, completed strict and professional examinations, confirming to the operation, received quotation, payment details, operation arrangement and the surgery…Thanks to Elva, a professional consultant with carefulness, patience and attentiveness. After all, the surgery costs quite some money, and eyes are the windows of soul, so I recommend for those who are interested in taking eye surgeries, need to look for most professional and safest clinic, doctor and consultant. Fortunately, I chose WishVision and met a wonderful consultant. They persistently cared and performed follow-up on the eyes' conditions in the past year. I remember when I accidently experienced some ulcer due to rubbing the eyes, Elva immediately reserved an appointment for a visit to secure the wound recovery, which made me feel secure and safe. The surgery was not only very worthwhile, it's pretty value-added! The success of the operation enables me to get rid of the troubles in wearing contact lenses for more than ten years, and the most heart-warming thing, as a consumer, is my sense of security provided by the whole team every time when I step in the Eye Center.
Client, Chen|gave 5-star praise for Consultation Experience★★★★★
Elva was the dedicated consultant assigned for me, and I really thank Elva. From preoperative evaluation at the first visit, to follow-up visits during the past two months, Elva always attentively cared and actively asked about the recovery status. I do perceive the careful treatment and am gratful to choose WishVision, absolutely without any postoperative sequelae as experienced by others at other clinics. My current recovery has been even better than preoperative anticipation. I really appreciate Elva and WishVision very much.
Consultant Blair |Reputation
Client, Hu|gave 5-star praise for Consultation Experience★★★★★
The process during the consultation was very courteous and comprehensive. At the first visit, there were more than ten instruments performing tests, making me feel very comfortable and very secure. On the day of the operation, tests prior to the surgery were performed too. There was no any painful sensation during the operation, very quickly too. Moreover, I have never experienced any discomfort after the operation, feel great.
I chose eye clinic based on the selected operation because I didn't want to receive the operation involving corneal flaps and worried about the possible sequelae. After consultation, I found the SMART TransPRK is in line with my requirement, and the Eye Center has excellent technique and quality.
I thank the consultant Blair and the doctor who always carefully perform tests and answer my questions. They even occasionally ask my recovery after few months of the surgery and provide thoughtful care.
Client, Yuan|gave 5-star praise for Consultation Experience★★★★★
They provided very comprehensive and careful tests with detailed explanation. The doctor gave professional evaluation and suggestion, and there's no any painful sensation during the operation. The dedicated consultant was also very concerned about my postoperative care and reminded me things tirelessly.
Consultant Sherry |Reputation
Client, Ma|gave 5-star praise for Consultation Experience★★★★★
From consultation to the operation, I felt the consultant Sherry and other medical staff were all very professional and attentive. They also proactively arrange follow-up visits after surgery, which was quite different from other clinics who fail to follow up after 1 or 2 revisits. I feel great about this! Moreover, all the instruments there are new, which is very important. Medical progress is to be at the forefront, and all the instruments are new and sophisticated. I honestly highly recommend! You get what you pay for, don't bargain but ask for quality treatment. Nothing comes for free. Good quality treatment saves unnecessary medication.
Client, Wu|gave 5-star praise for Consultation Experience★★★★★
It's an excellent choice for laser eye surgery. For examinations, there are roughly ten instruments, which enable you to understand if your eyes are suitable for the operation. Objectively evaluating your corneal thickness, pupil diameter and humidity of your eyes, etc. are very professional, which make me feel secure. It took only three minutes for the operation, totally unpainful. Highly recommend for those who worry about the surgery. Its environment is clean, bright, spacious and elegant, very relaxing. My dedicated consultant Sherry is also very professional and careful, even already two months after the surgery, she still reminds me to regularly take medications and patiently answer all my questions. With the value-added service, why won't I highly recommend?
Consultant Ariel |Reputation
Client, Chen|gave 5-star praise for Consultation Experience★★★★★
I just received examinations for my eyes at the Eye Center to evaluate if I can receive the laser eye surgery. Unfortunately, I was not able to do the laser surgery due to too thin cornea (This Eye Center requires even stricter values on reserved corneal thickness than international standards. They would not allow taking patients' eyes in risk of high possible complications just for money). I also thank consultant Ariel for taking so much her time today in my eye tests and professional answering my questions (I knew that she's really professional because I actually did plenty of researches before I got there for the consultation and evaluation). She always keeps the same attitude before and after confirming that I won't be able to receive the laser eye surgery (unable to do the business with me), even though it took more than two hours in performing the tests and consultation. She patiently clarifies my doubts and provides professional suggestions about my eyes. To avoid any frustration of mine, she even comforts me indicating future technology might overcome the problem of thin cornea and asks me not to be frustrated. It's been a long time that I feel of such a non-commercial-oriented healthcare clinic. After completion of all the tests, I would love to buy this consultant a soft drink, or ask if I can pay for the tests (But it's late, and I worried about that might delay their close for business. Later, I forgot to ask; besides, they probably won't let me pay for consultation.). It's the first medical clinic that I visited and returned home to consider absolutely necessary to give favorable comments to support them (they adopted safer and more advanced laser instruments than other clinics used, upholding sound medical ethics too). I really recommend the clinic to those who intend to receive laser eye surgeries and care about safety of eyes. I deeply appreciate the consultant today.
Consultant Peggy |Reputation
Client, J|gave 5-star praise for Consultation Experience★★★★★
I was introduced by a friend of mine to receive tests here, and they confirmed with me the scheduled date and items. The tests were very professional; consultant Peggy was very patient to help me with all the checks and also explained a lot of eye knowledge. Because the Eye Center considered higher standards for safety, it's a pity that my eyes were not suitable for such an operation. Peggy, however, gave suggestion about other laser operations, really appreciate that! I certainly will recommend all my friends who intend to receive laser eye surgeries to visit WishVision for consultation. You will really experience the professional and excellent service!